THE BLACK LOCK LAGOON
Owned By:

Samuel Stock


Protected By:

The Stock Company


–


Situated in a nice private spot on Armitage Avenue on the East Side of Telluride, The Black Lock Lagoon has given the citizens of Telluride a good time filled with debauchery for over twenty years. Here you'll find the absolute worst society can offer, but, like with all things, the only things that come good in life are doing horrible things. You fuck up here and you will be destroyed. There is no warning..
[ T H E B A R ]
The bar is where most people gather to hang out with old assholes or make new ones. It's stacked with all kinds of beers, from domestic ones to imports, and has an exclusive list of liquors, where the bottom shelf brands are any other club's top shelf brands. At least one bartender works the bar every night, mixing drinks like the pros they are and making sure the customers never have to wait too long for their favorite beverage, but if you bother the bartender, they'll be sure to bitch slap you..
[ T H E F L O O R ]
You'll never find a place more filled with scum and villainy than the floor of the Black Lock Lagoon. With classic country, classic rock, and a taste of metal playing in the background, the Black Lock houses an impressive selection of liquor, bar games, and trouble. The windows are bulletproof, so it makes the interior that much more secure..
[ T H E B A C K R O O M ]
Need some company for your stay in Telluride? Well look no further than the girls of the Black Lock Lagoon. These girls are classically trained in satisfying all of your exotic pleasures. Prefer the rough stuff? We got it. Prefer the soft stuff? We got it. Like handcuffs? We got our own! Want golden foreskins to choke on while a girl shows you some attention? Boom shaka lacka! The door to get back here rests right across from the owner's office at the far back of the club. Only VIPs are allowed back from the armed squad watching the door. Up the stairs and back in the brothel, there is one guard per girl to make sure the guy doesn't get out of line and pays on time. The windows are boarded and blacked out so that no one from the outside can see inside. We do our best to make sure the clients are satisfied.
[ T H E T E A M ]
We at the Stock Company find the sexual allure of our employees to be quite a priority. They will make your drinks and give you something good to look at while you wait. These sexy waiters/waitresses and bartenders are responsible for delivering drinks to the tables of our VIPs. Before being hired they are given the full treatment, to keep them looking young and fresh. They are monitored like models. If one slips overweight or develops a bad habit, that guy/girl is fired and is quickly replaced.

Finally, security. These gunners were raised from the toughest neighborhoods all over the states, have all the street knowledge and toughness to spot a crook from a mile away. Trained and armed with lethal weapons, these men patrol the club, always covering the area as to avoid any holes in their security. There are security cameras covering every inch of the club, and any suspect behavior will be responded to, both by the club's security force, and the local authorities of Telluride, who are always called in as a backup plan whenever something possibly criminal, that wasn't already approved by Samuel Stock, is going on.



NPCs Working Here:



~ [x4] Class II Prostitutes
~ [x5] Bartenders.
~ [x7] Stock Company Gunmen equipped with Colt 45s..
[ T H E G I R L S]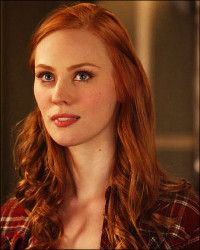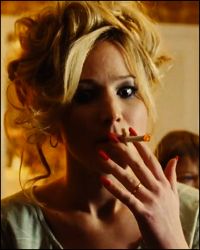 *From Left to Right: Lola, Ginger, Lily and Piper





Services Provided





Overnight Rider:

5,000$ a night


The Full Ride:

1,000$ an hour.


Blowjob:

200$ a pop.


Handjob:

100$ a pop.


Lapdance:

50$ a song.
Stashed Here:
Nada